Music is a big topic in our home. Not because my husband is embedded 6-feet into it. But because it's really not something I know much about – so I get by with a little help from him. While my husband can rattle off his favorite genres and artists, I look for a nice beat, a stylish artist and a sound that sticks with me. I have my favorites, but they're few. I don't pledge my allegiance to one genre because I really don't know where I belong. The good thing about not knowing which genre you belong to is the freedom to love everything.
So recently I needed motivation – for fitness, for life goals and generally, life. And I needed a playlist that's random and new and off-beat. And I looked through my Shazam and boom, I found some neat stuff.
You see, I have this habit of watching random, crazy stuff on Netflix, Hotstar, Youtube and Prime Amazon and when a soundtrack plays that I like, I at once Shazam it and keep it for future reference. And lately, I was watching a mish-mash of crazy stuff, from Hindi films I missed, a TV series that's so old that I found on Amazon Prime etc. But whatever it is, my playlist is teeming with old and new songs but odd ones and things I wouldn't have discovered if it wasn't for soundtracks. Nice no? Here we go…
Suits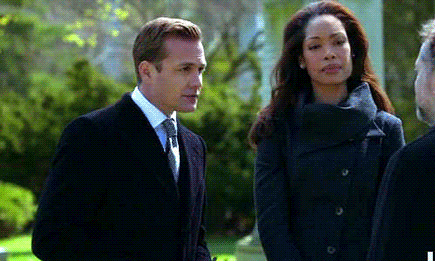 My obsession with Harvey Spector isn't healthy. And to top it off, am still waiting for season 7 to land in India. It's exhausting, the wait. You know why I love Suits – and not just for Spector? The outfits and the motivation you get. Suddenly you want to get skinny, carry a latte from Starbucks and you'll want to fit into that stunning corporate dress and kick some ass. Seriously, try it. How do all these women wear such body-hugging stuff and have no belly fat? Like nothing, not even a food bulge. That's a discussion for another day but the songs I found on Suits are amazing.
Some amazing ones that stuck with me:
Bobby Banzini – Blood's Thicker Than Water 
Desi Valentine – Fate Don't Know You 
2. Befikre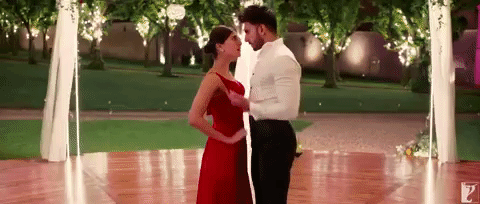 Hmm, I know what you're thinking. Like WTF. Why this stupid rom-com. Believe it or not, it's got some hiccups but it's a decent film. In fact, the biggest love story of our times with some filmy shit thrown in. I don't like both the actors but I'll tell you they did a good job. Anywho, as I was watching it one day, there was a French song playing at a strategic place in the movie. Yep, a French song, with a great beat. And after careful research, it turned out to be the one below and damn, it's addictive!
3. Criminal Minds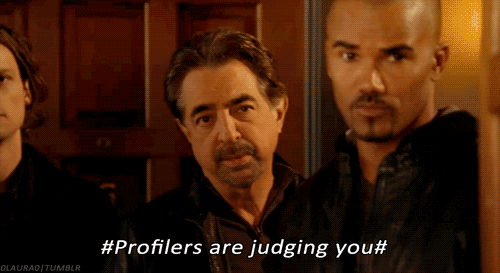 I watch this show all the frikkin time. So much so that I do stupid quizzes like "Are you JJ or Emily?" or "Who is your date – Morgan or Reid?". In case, you wanna know, the answer for the last one is Morgan all the way. So anywho, constant exposure to this series got me Shazam-ing some gems.
Five Finger Death Punch – Far From Home ( This is like on loop right now but I like the acoustic one)
4. Sex and The City Last Episode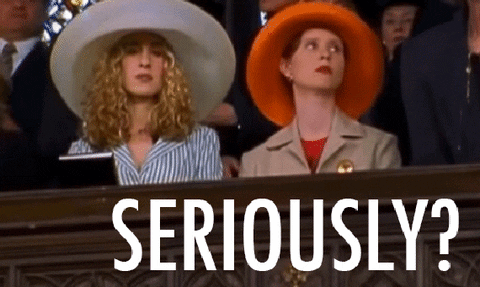 Ok, I rewatch this all the time out of habit. But surprisingly, it's held up as an interesting show as you age. But I relate to a different girl everytime I watch it. So this last song has been one of my favorites coz it introduced me to an amazing artist – M.C Solaar. You'll love the song and you know, this took me the longest time to find. The sound was so low, I had to watch the scene like a million times to get past this.
MC Solaar – Le Belle Et Le Bad Boy 
Before We Go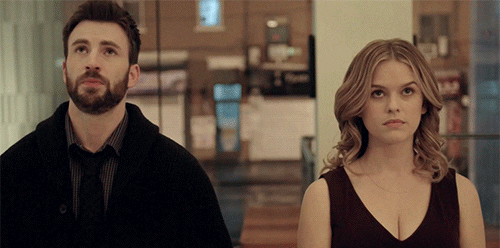 Am not big on love stories and romance. I like watching thrillers better. So this one is my current favorite and that means, the story had to be that realistic. Such a neat, effortless, simple movie. Also, Chris Evans is surprisingly good. But the ending is so heart-breaking and the song that comes with it – even more so. And P.S It has the best dialogues.
So, what's your deal? Have you ever found an amazing song while watching something? Pls hit me up. I love such stuff!